Home & Garden
News
Revolutionize Your Bed Experience with a Height-Adjustable Overbed Table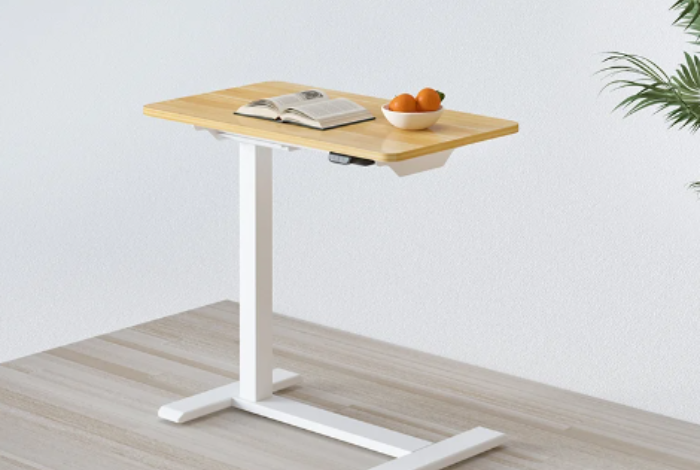 If you're seeking to elevate and redefine your bedside experience, your search ends here with the remarkable innovation of a height-adjustable overbed table. Whether you're aiming to enhance the comfort of dining in bed or requiring a dedicated surface for work while reclining, an overbed table emerges as an ideal and practical solution. In the following article, we delve into the features and benefits of this versatile piece of furniture, shedding light on how it can seamlessly integrate into your daily routine. 
A better experience with Height-Adjustable Overbed Table
There are a few things to remember when shopping for an overbed table. You'll want to ensure the table is the right height for you. You should be able to comfortably reach the table's surface without straining your back or neck. You'll want to ensure the table is sturdy enough to support whatever you use. 
Make sure to check the weight limit before making your purchase. And you'll want to ensure the table is easy to adjust. You should be able to quickly and easily adjust the height of the table to suit your needs. A good overbed table will make your life much easier and help you get the most out of your time in bed. 
When you are sick or injured, the last thing you want to worry about is whether you can reach your bedside table. The Height-Adjustable Overbed Table can put your mind at ease, as you can easily adjust it to the perfect height. Whether in a hospital bed or at home recovering, this table can make a difference. Here are the various features of the FlexiSpot Height-Adjustable Overbed Table:
Easy assembled 
With an average speed of 3 cm/s, it takes about 13 seconds to raise objects from 65 cm to 103 cm. Professional home furniture designers created the overbed table after hearing your ideas. Assembly takes around 15 minutes because of the desk's unique structural design. You may now stand, sit, or take a nap in bed. Due to its C-shaped design, you can extend the desktop to remain near you.
Easy operation 
You may go from lying down to sitting or standing by pressing a button. Never before have reading, doing some job, or relaxing next to a sofa or in bed been so simple. The preferred heights for your new way of life are up to you. Using the straightforward two-button up-and-down keypad, the standing desk may be stopped at any height between the lifting range of 65-103 cm.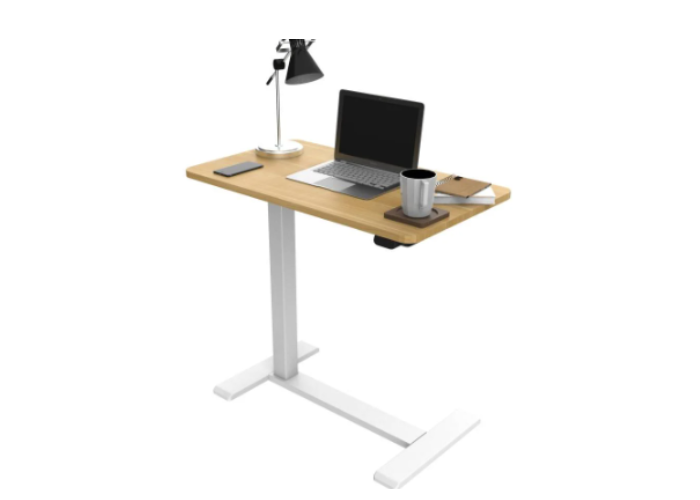 Stable 
The desk structure, made of powder-coated steel tubing, resists stains and scratches and guarantees stability for a safer workspace for children and adults.
You can effortlessly slip the table beneath a sofa or a bed since it is moved with 360-degree rotating concealed wheels that are safe and contemporary.
Conclusion 
A height-adjustable overbed table is a game-changer for enhancing your bed experience. Whether you are recovering from an illness or enjoy spending time in bed, this innovative piece of furniture allows you to customize the height and position of your tabletop for maximum comfort and convenience. Its sturdy construction and easy-to-use mechanism provide a stable surface for various activities such as eating, reading, or working on your laptop. Say goodbye to uncomfortable stretching or straining and say hello to a more ergonomic and enjoyable bed experience. Invest in a height-adjustable overbed table today and revolutionize how you relax and work in bed.