Technology
News
Maximize Productivity And Comfort With An Adjustable Monitor Mount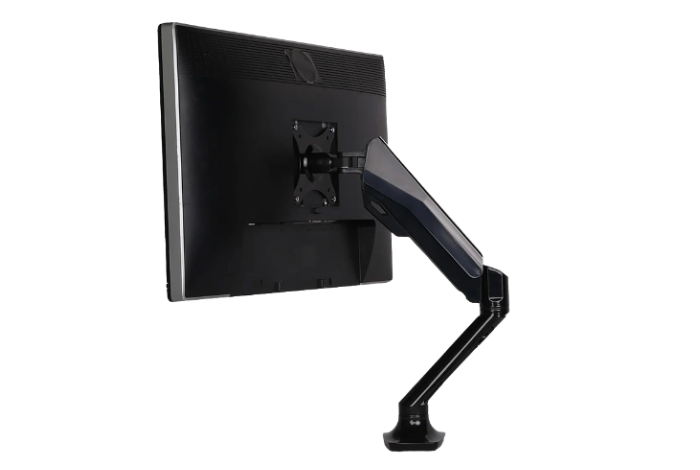 Work and technology go hand in hand; having the right tools to enhance productivity and comfort is essential. One such tool that has gained immense popularity is the adjustable monitor mount. These nifty devices optimize your workspace and provide a host of benefits that can significantly impact your daily workflow.
Maximum productivity with Monitor Mount
The mount for the monitor is a versatile accessory that securely attaches your computer monitor to your desk or wall. It provides optimal positioning for your monitor, ensuring you can adjust its height, tilt, and swivel angles to meet your specific ergonomic needs. This helps reduce strain on your neck and eyes and creates a more organized and efficient workspace. The Monitor Mount F6 stands out as a top-notch choice when choosing the best monitor mount. You can get this from the FlexiSpot website. Packed with features catering to comfort and functionality, it takes your workstation to a new level.
Precision Materials for Durability
Crafted with precision plastic and aircraft-grade aluminum, the Monitor Mount F6 boasts durability that ensures longevity. This robust construction guarantees that your monitor stays securely in place, giving you peace of mind throughout your workday.
Versatile VESA Compatibility
The monitor mount doesn't fit your screen. With VESA compliance of 100 x 100 mm or 75 x 75 mm, this mount is compatible with various monitors ranging from 10 to 30 inches. This means you won't have to worry about compatibility issues, allowing you to focus solely on your tasks.
Strength Meets Flexibility
Weight capacity is a critical factor when choosing a monitor mount. It hits the sweet spot with a weight capacity ranging from 2 to 9 kg, accommodating a wide range of monitors while ensuring stability. Its extendable arm stretches up to 510 mm, allowing you to position your screen exactly where needed.
Height Adjustability for Personalization
Elevating your monitor experience, the F6 offers an adjustable height of up to 410 mm. Whether sitting or standing, you can effortlessly tailor your screen's position to suit your preferences, making long work hours a breeze.
Enhanced Viewing Angles
Gone are the days of straining your neck to see your monitor. It allows you to tilt your screen up to 15 degrees in both directions, providing the perfect viewing angle. Additionally, its swivel angles of 180 degrees at two joints and 360 degrees at one joint ensure you can easily share your screen with colleagues or switch between tasks.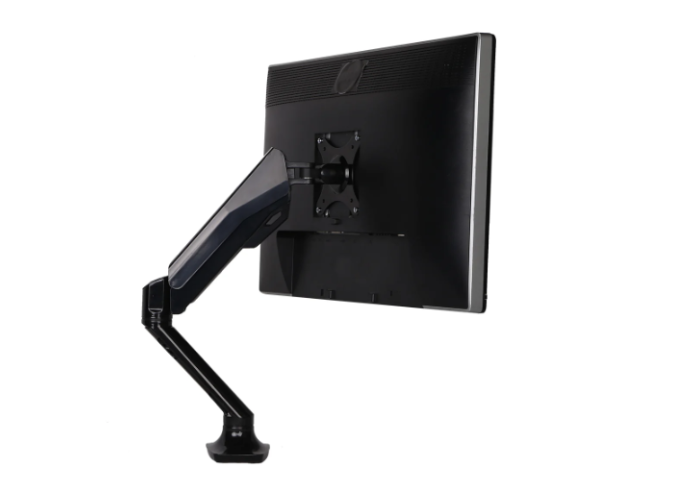 Furthermore, 360-degree rotation capability lets you effortlessly rotate your monitor for hassle-free screen sharing. This feature adds a layer of convenience that can be a game-changer in collaborative work environments.
Easy Installation Methods
Setting up the Monitor Mount F6 is a breeze, thanks to its user-friendly installation methods. You can securely mount your monitor quickly with clear instructions and a design that removes the installation hassle.
Conclusion 
Suppose you're seeking to maximize both productivity and comfort in your workspace. In that case, the monitor mount F6 is an investment that pays off. Its durability, versatility, and advanced features make it a standout choice in monitor mounts. Elevate your work experience with this monitor mount and discover a new level of efficiency and ergonomic excellence.