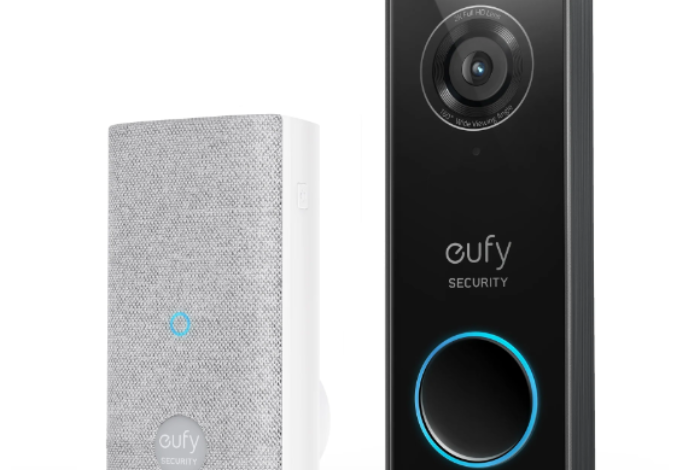 Do you want to add practical gadgets to your home? Here we will tell you about the must-have gadget for every modern homeowner: the doorbell camera. With its advanced technology and countless benefits, a doorbell camera is revolutionizing home security like never before. In this blog post, we'll explore why this gadget is necessary for your home. You will learn about these cameras and their functional uses that make them useful.
Essential Home Device for Door 
A doorbell camera has emerged as the quintessential home device for any modern household, guaranteeing security and convenience with every ring. You can integrate this technology seamlessly into one's front door. It captures a comprehensive view of all visitor activity in crystal-clear high-definition resolution. 
You can get these doorbell cameras from the online website. And When it comes to choosing the right doorbell camera for your home, there are a few factors to consider. Here we explain what type of doorbell camera is best for your home.
Video Quality
Look for a doorbell camera with high-resolution video quality, preferably with HD or even 2K capabilities. For example, S220 Video Doorbell provides 2K HD resolution. You can see any activity happening outside your front door. 
Two-Way Audio
Having two-way audio functionality allows you to communicate with whoever is at your doorstep, whether a delivery person or an unexpected visitor. Look for a doorbell camera that has clear and reliable audio transmission.
Motion Detection
Consider getting a smart doorbell camera with motion detection capabilities. With this feature, you'll receive instant notifications on your smartphone whenever someone approaches your front porch, providing an added layer of security.
Camera doorbell device that you should have 
Below we mention the best devices that you can get for the home door:
Video Doorbell 2K Pro (Wired)
You can choose from the 4 options in this doorbell. The Video Doorbell 2K Pro (Wired) is a remarkable addition to any smart home security system. With its astounding 1080p-grade resolution, this doorbell provides crystal-clear video footage. It ensures that every detail is captured with utmost clarity. What sets it apart from competitors is its guarantee of no monthly fee, saving users from unnecessary recurring costs. The secure local storage feature also allows hassle-free access to recorded videos without relying on cloud-based services. 
The Human Detection technology integrated into this device ensures accurate alerts by distinguishing between human movements and other activities, minimizing false alarms caused by pets or passing vehicles. 
Moreover, including two-way audio enables seamless communication with visitors or delivery personnel directly through your smartphone. It comes with added convenience and peace of mind when you're away from home. The Video Doorbell 2K Pro comes with a free wireless chime requiring doorbell wires for easy installation and integration into your existing setup.
Conclusion 
We hope you learned about the must-have gadget for your home. With so many must-have gadgets for the home,a doorbell camera is worth investing in. However, by considering the needs of your household and what type of technology will benefit you most, you can make an informed decision. No matter what you choose to invest in, access to helpful gadgets will make life easier and more enjoyable at home.