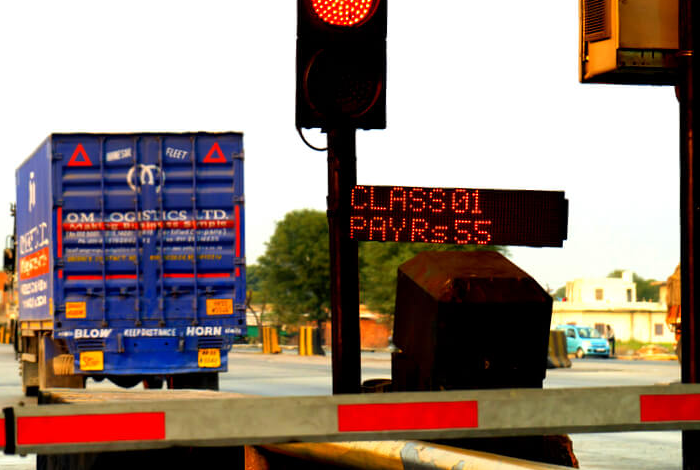 If you own a four-wheeler in India, then you might be well aware of the fact that if you apply on time, you get the online FASTag affixed to it on the very first day. Nowadays, you can't ignore FASTag, as when you reach the toll plaza without it, you'll have to pay double the amount, which will pinch a hole in your pocket. 
This revolutionary technology in India has transformed the way we all pay tolls in India. The Radio-Frequency Identification (RFID) tech offers a ton of advantages, enhancing the travel experience.  
What is FASTag?
Fastag is an advanced electronic toll collection system that has been introduced in our country to facilitate convenient and efficient payment of toll charges at toll plazas on national and state highways. It offers a cashless, hassle-free, and smooth experience for commuters, eliminating the need for cash transactions.
This technology not only reduces travel time but also contributes to a smoother flow of traffic at toll plazas. As this technology gains increasing popularity among commuters, various online platforms have emerged to provide Fastag recharge services, making it easier for users to manage and reload their Fastags quickly.
What are the benefits of using online FASTag on Four-Wheelers?
It enables seamless and hassle-free passage through all the toll booths, as the driver does not need to stop their vehicle and make cash payments. This saves a lot of time during the whole journey and cuts the travel time, especially on long drives or busy highways. 
With this facility, you eliminate the need to carry cash and handle currency at toll plazas. This reduces the risk of theft or loss and contributes to a more hygienic and contactless payment process. This is quite important in times of health concerns like the Covid-19 pandemic. 
Cashback/Rewards and Discounts
Many toll plazas in our country offer cashback and discounts for using FASTag, encouraging more people to adopt this technology. These benefits can result in a lot of savings over time. Additionally, the government occasionally announces special promotions and discounts for FASTag users, further incentivizing its use. 
FASTag promotes eco-friendly practices by reducing fuel consumption and emissions. The seamless flow of vehicles through FASTag lanes reduces idling time and traffic congestion at booths, leading to relatively lower fuel consumption and reduced air pollution. 
Online Account Management
If you are a FASTag user, you can easily manage your account online via various banking and mobile applications. Personally speaking, I use the Bajaj Finserv application to monitor my account balance, recharge it anytime, and access my toll payments receipts digitally. 
How to initiate fastag recharge online?
Here, I'd like to share my personal experience. As I mentioned above, I only trust the Bajaj Finserv application. Here is a step-by-step guide on how to initiate recharge via this app:
Download the

Bajaj Finserv application

from the Play Store/App Store.

Sign up by entering your mobile number

Go to the Bills & Recharges section.

Under the Recharge section, tap on FASTag.

Select your provider.

Enter your Vehicle Registration Number or Wallet ID

After entering the required details, you'll see your current balance and maximum allowable payment.

Just below it, you need to enter your recharge amount.

Tap on Proceed to Pay, and your Fastag will recharge within seconds.

After you register here, you can also see your FASTag balance.
Also, next time, you have the question in your mind that "how to check balance in fastag?", then you now know what to do! 
Conclusion
In conclusion, adopting FASTag for four-wheelers in our country brings numerous benefits to both vehicle owners as well as the overall transportation system. Its time-saving and convenient nature streamlines the toll payment process, reducing the overall travel time and congestion on highways.