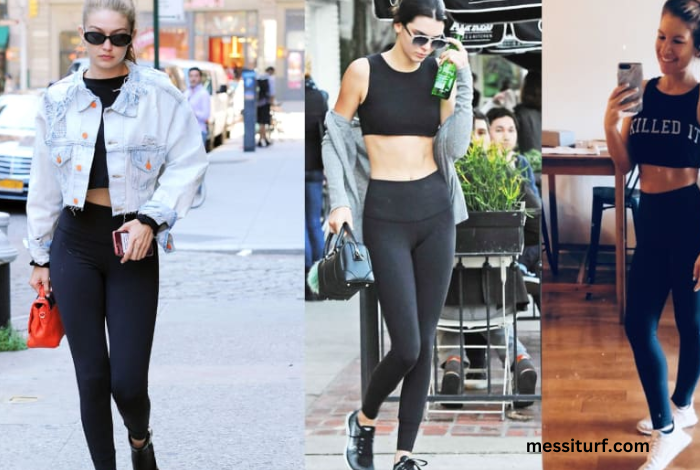 In the ever-evolving world of fashion, one trend has proven to be more than just a passing fad—it's a lifestyle. Athleisure, a term that combines "athletic" and "leisure," is a style phenomenon that has taken the fashion world by storm. This fusion of comfort and chic has been redefined by high-end brands like PE Nation, offering a perfect balance between functionality and fashion. This style guide will explore the essence of athleisure and provide tips to master this trend effortlessly.
The Key Elements of Athleisure
To truly embrace athleisure, it's important to understand its core elements:
Comfort is Key: Athleisure centres around comfort. Fabrics like cotton, spandex, and moisture-wicking materials are common choices. These materials offer breathability and flexibility, making them perfect for both athletic activities and daily wear.
Minimalism Meets Style: Athleisure is known for its minimalistic aesthetic. Clean lines, simple silhouettes, and neutral colours are the staples of this style. The focus is on understated elegance, allowing you to mix and match easily.
Versatility Reigns: Athleisure pieces are incredibly versatile. They can seamlessly transition from the gym to the office or a casual dinner. This versatility is a testament to the practicality of athleisure.
Accessorise Smartly: While athleisure emphasises simplicity, it doesn't mean you can't add some flair with accessories. A stylish backpack, trendy sneakers, or a statement watch can elevate your athleisure look from casual to chic.
Building Your Athleisure Wardrobe
Now that you've established the fundamentals of athleisure, let's delve into building your athleisure wardrobe:
Leggings and Joggers: A good pair of leggings or joggers is the foundation of any athleisure outfit. Opt for neutral colours like black, grey, or navy for maximum versatility.
Sports Bras and Tank Tops: Sports bras and tank tops aren't just for the gym anymore. Layer them under oversized sweaters or cardigans for a stylish athleisure look.
Hoodies and Sweatshirts: Oversized hoodies and sweatshirts are perfect for creating a cosy, laid-back vibe. Pair them with leggings or bike shorts for a relaxed yet chic ensemble.
Sneakers: Sneakers are a non-negotiable part of the athleisure look. White sneakers, in particular, are a classic choice that pairs well with almost anything.
Accessories: Add a touch of sophistication with accessories like a sleek watch, aviator sunglasses, or a structured backpack. These items can elevate your athleisure outfit effortlessly.
Layering: Athleisure is all about layering. Combine different pieces to create a balanced and fashionable look. For example, layer a sports bra under an open-back tank top and throw on a denim jacket for an edgy twist.
Styling Tips for the Perfect Athleisure Look
Now that you have the essentials, here are some styling tips to help you master the athleisure trend:
Mix and Match: Experiment with different combinations of athleisure pieces. Pair a crop top with high-waisted leggings or joggers with a tailored blazer. The possibilities are endless.
Accessorise Thoughtfully: Accessories can make or break an athleisure outfit. Opt for minimalist jewellery and a statement bag to complete your look without overwhelming it.
Monochrome Magic: Dressing in a single colour from head to toe can create a sleek, put-together look. Try an all-black or all-white ensemble for an effortlessly chic appearance.
Dress for the Occasion: While athleisure is versatile, consider the occasion. Some athleisure looks are perfect for casual outings, while others can be dressed up for more formal events.
Balance Proportions: If you're wearing oversized pieces like a hoodie or sweatshirt, balance them with more fitted bottoms, like leggings or skinny joggers.
Conclusion
Athleisure isn't just a fashion trend; it's a lifestyle that celebrates comfort without sacrificing style. You can effortlessly incorporate athleisure into your daily wardrobe with the right pieces and styling techniques. Remember, athleisure from brands like PE Nation is all about versatility, comfort, and understated elegance. So, whether you're hitting the gym, going to the office, or meeting friends for coffee, athleisure can be your go-to choice, where comfort truly meets chic.