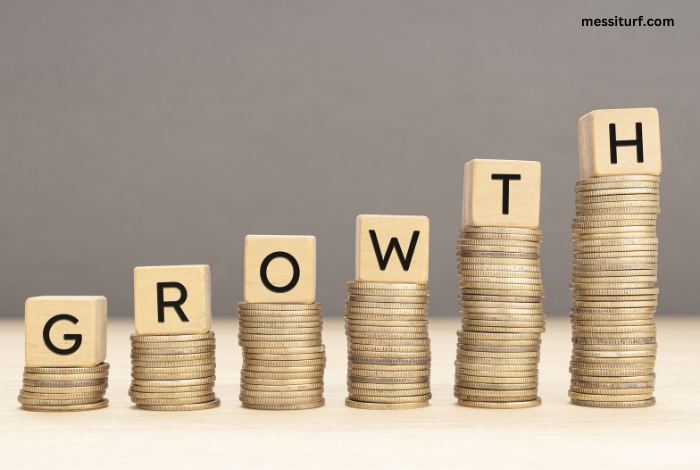 Traditional revenue cycle management (RCM) often follows a segmented approach, with distinct responsibilities assigned to different staff members in healthcare facilities. This method involves the front office handling scheduling and check-ins, clinicians managing charges, and the back office handling billing, coding, and insurance. Unfortunately, this siloed perspective can hinder the overall effectiveness of RCM, especially in the field of behavioral health. 
In today's healthcare landscape, patient-centered care has become a focal point in all aspects of practice management, including healthcare revenue cycle management services. Therefore, it's imperative to view the medical billing process from the patient's perspective.
From pre-appointment planning and point-of-care workflows to billing and utilization review, this patient-centered approach to RCM seeks to enhance the patient experience. In addition to understanding how RCM works, we'll explore industry best practices and cutting-edge behavioral health technologies designed to ensure the financial stability of your practice. 
What Does Revenue Cycle Management in Medical Billing Entail?
 Revenue cycle management in medical billing involves the systematic tracking of patient encounters throughout the entire billing cycle. While standalone practice management software can cater to specific tasks such as electronic medical records (EMRs), billing, coding, accounts receivable, insurance denial management, and patient relationship management, an integrated RCM solution with electronic health record (EHR) capabilities can significantly streamline administrative workflows, enhance productivity, and reduce the likelihood of missed charges. Moreover, patient portals and communication tools can improve the patient experience, increase patient retention, and ultimately lead to better patient outcomes. 
Behavioral healthcare revenue cycle management services are particularly intricate, requiring a deeper understanding compared to general RCM practices. RCM specialists specialize in offering health IT services and software solutions for behavioral health organizations, including EHR and RCM solutions, designed to simplify the billing process and expedite the entire revenue cycle. 
Pre-Appointment Planning
 The pre-appointment planning phase plays a pivotal role in efficient revenue cycle management. It enables clinicians to spend more time with their patients, access the necessary patient information, and optimize decision-making. Effective pre-visit planning can make the difference between an overwhelmed clinic and one that handles challenges with ease. This phase encompasses several RCM activities:
Scheduling Appointments: Modern behavioral health practices leverage technology to its fullest. For instance, a third-party RCM partner's EHR solution includes a patient portal that allows patients to self-schedule, ask questions, and request refills or referrals, thereby improving productivity.
Gathering Patient Information: Collecting demographic, clinical, and insurance data while setting financial expectations can be done efficiently through an EHR system. An integrated EHR system allows patients to complete questionnaires before their appointment, facilitating better planning for clinicians.
Verifying Insurance Coverage: Eligibility verification is crucial for confirming insurance coverage and benefits. Automating this process, as provided by a third-party debt collection agency's behavioral health RCM solution, enhances cash flow, reduces denied claims, and keeps patients satisfied.
Sending Appointment Reminders and Follow-Ups: Automated appointment reminders, which can be sent via email or text, play a critical role in reducing no-show rates, enhancing compliance, improving staff efficiency, and increasing patient access. Follow-up procedures for missed appointments are equally important, and these can also be automated through the help of EHR solutions. 
Point-of-Care: Administrative and Clinical Workflows
Patient appointments are divided into administrative and clinical workflows, both vital for effective revenue cycle management.
According to one survey, contactless check-in, preferred by 78% of patients, has become increasingly popular due to safety and convenience considerations. Patients also prefer making payments online, with 85% showing this preference. An efficient behavioral health EHR system and end-to-end RCM solution include a patient portal that automates the entire check-in process, making it efficient and user-friendly.
During the appointment, charge capture is a key clinical workflow, enabling behavioral health providers to record information for reimbursement by different payers and insurance companies.
The Medical Billing Process 
The billing and claims process is the subsequent step in the healthcare revenue cycle management services, involving the creation, processing, and payment of medical bills. This phase can be anxiety-inducing for patients, as nobody likes to receive surprise medical bills. Patient satisfaction and loyalty are heavily influenced by the financial experience, with 93% of patients stating that a poor financial experience could lead them to seek a new provider. A satisfying financial experience reduces patient collections and minimizes dissatisfaction.
An expert RCM partner offers integrated EHR and RCM solutions to bridge the gaps in traditional processes, making medical billing more straightforward and reducing the chances of denied claims and unexpected bills.
Medical Transcription: This process involves converting voice reports into text. An EHR system that digitizes progress or therapy notes directly into the EMR can eliminate transcription errors and improve accuracy.
Medical Coding: Accurate coding of patient treatment records is crucial. An EHR system that provides coders with instant access to necessary information can streamline this process. 
Charge Entry: Automating data entry for charge entry helps reduce errors and lag time, ensuring accurate billing.
Claims Submission: Automated claims management is essential for reducing denials and ensuring clean claims before submission. 
Accounts Receivable: Automated solutions can track accounts receivable follow-ups, ensuring timely responses and accurate patient billing. 
Claims Denial Management: Addressing denied claims is vital for increasing revenue and streamlining the payment process. 
Payment Posting: Automating payment posting simplifies the process, ensuring accurate financial records and minimizing errors. 
Utilization Review and Reporting 
Utilization review involves the examination of behavioral healthcare services to guarantee they are used effectively and efficiently. This process plays a crucial role in the shift toward value-based care, helping identify inefficiencies that impact
healthcare revenue cycle management
Reporting is equally important, as it supports value-based payment systems. Users can access a wide range of report templates, with over 1,200 options available in an RCM reporting dashboard, covering scheduling, billing data, behavior reports, cycle summaries, treatment plans, and more. Customization is also possible, ensuring that your practice receives the reports it needs. 
Revenue Cycle Management Solutions for an Enhanced Patient Experience
Successful revenue cycle management in behavioral health extends from pre-visit planning to utilization review. The integration of EHR and RCM technologies, such as those provided by a third-party healthcare debt collection agency, enhances communication, simplifies appointment scheduling, and boosts team efficiency, ultimately improving the patient experience before, during, and after all patient visits.
In addition, a reputed debt collection agency specializes in helping clients within the behavioral health, human services, and recovery sectors streamline and enhance their revenue cycle management processes. By offering end-to-end RCM solutions and interoperable EHRs, outsourced RCM partners for healthcare providers can offer efficient, safe, and high-quality care. If you're looking to improve the patient experience and enhance your practice's financial health, revenue cycle management experts are ready to assist you. Connect with one today to learn more.